High Protein Bar - Chocolate Chip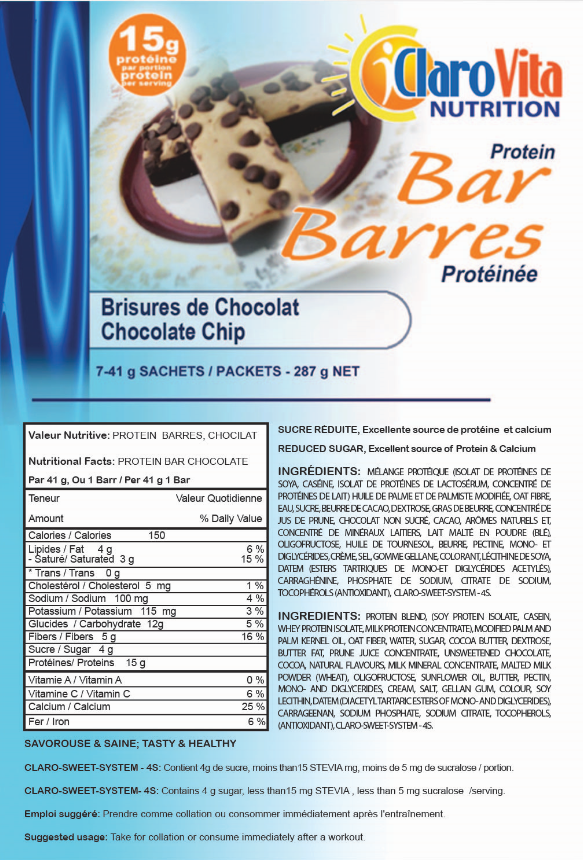 Product Features

Provides a beneficial blend of 15 grams/serving proteins blend from different types of proteins with rich chocolate as an excellent source of protein and Calcium.
The protein content of Clarovita Chocolate Bar is compose of excellent sources of milk, soya and whey protein isolates and milk caseinates for a long lasting satiety and energy.
Excellent tasty way to weight loss and fulfilling in the office and On The Go.
The additional value of protein isolates combination is protection against cardiovascular disease.
Containing CLARO-SWEET-SYSTEM-4S composed of 4g sugar and less than 5 mg sucralose per serving for a pleasant sweet feeling with healthier combination.
Carrageenan, vit C and tocopherols as additional antioxidants make the Bar an ideal choices for "on the go".
Recommend for consuming immediately after work out. Dieters, Children, Elderly, weight watchers and athletes.
* Halal, Healthy and Natural